H.E. Amb. Mary Mugwanja presented her credentials to Ms. Ghada Fathi Waly, Director General of the UN Offices at Vienna
H.E. Ambassador Mary Mugwanja presented her Letters of Credence to H.E. Dr. Alexander Van der Bellen, Federal President of the Republic of Austria
---
SEZA – Request for Expression of Interest in Investing in Dongo Kundu (Mombasa) or Naivasha Special Economic Zones in Kenya Click here 
---
EXTENSION OF PASSPORT DEADLINE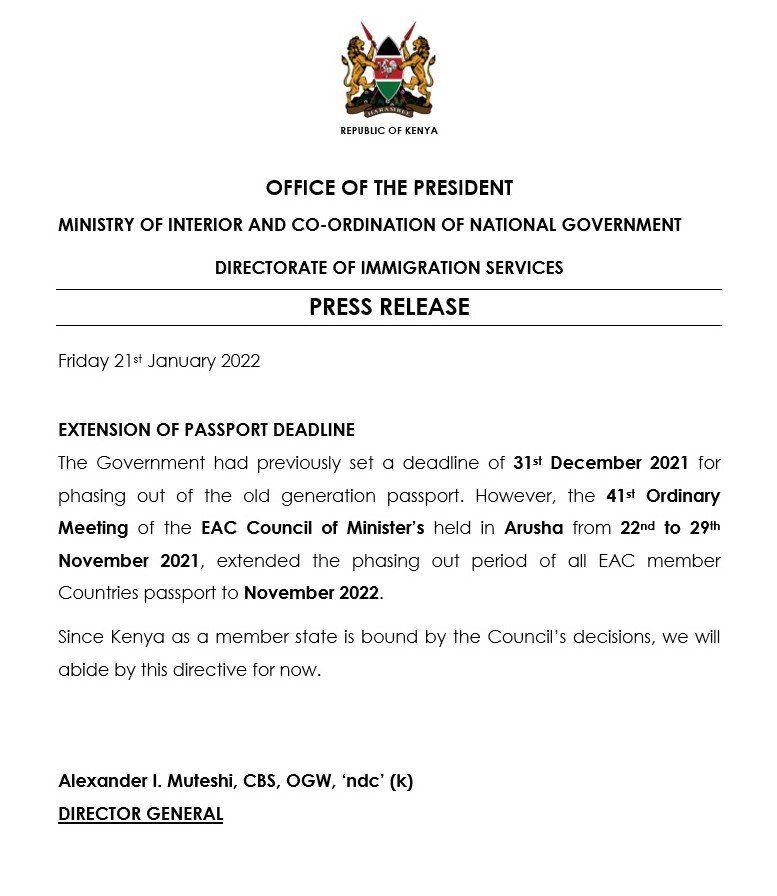 ---
PRESS RELEASE ON THE OUTCOME OF THE AFRICAN UNION SUMMIT HELD IN ADDIS ABABA,

2ND – 6TH FEBRUARY, 2022
---
IMPLEMENTATION OF 100% e-VISA
The Government of the Republic of Kenya has fully automated the issuance of visa with effect from January 1, 2021.
In this regard, all passengers travelling to Kenya from countries that require visas to enter Kenya are required to apply and obtain an e-visa before boarding an aircraft as no visas will be issued on arrival or at the Embassy.
The e-visa can be obtained through www.evisa.go.ke portal.
The official email and telephone numbers for the Directorate of immigration Services for enquires are:
Telephone numbers (Monday to Friday – 8:00am to 5:00pm East African Time)
+2541109222062

+2541109222063

+2541109222064
 Telephone numbers (After hours and Weekends)
+254112620512

+254112620693
---
REVISED CHANCERY WORKING HOURS
Summer
Monday to Thursday: 9:00am to 1:00pm – 2:00pm to 4:00pm
Fridays: 9:00am to 2:00pm
Winter
Monday to Thursday: 9:00am to 1:00pm – 2:00pm to 4:00pm
Fridays: 9:00am to 1:00pm
---

HUDUMA NAMBA UPDATE FOR KENYAN DIASPORA IN AUSTRIA, HUNGARY AND THE SLOVAK REPUBLIC
Get your Huduma Card registration status and delivery address confirmation >>>> Click here
---
KRA has also established the following communication channels for use by Kenyans in the diaspora to enhance customer experience:

Tel. +254 20 2815103/ +254 20 2815119
---
LAUNCH OF UNIDO PCP SELF-STARTER FOR KENYA

The Republic of Kenya and the United Nations Industrial Development Organization (UNIDO) jointly launched the Programme for Country Partnership (PCP) Self-Starter for Kenya on Friday 22nd January, 2021. The virtual event was graced H.E Uhuru Kenyatta, President of the Republic of Kenya and Mr. Li Yong, the Director General of UNIDO. >>> Full Story
---

---
KENYA SET TO CONTRIBUTE ITS WEALTH OF EXPERIENCE INTO THE UN SECURITY COUNCIL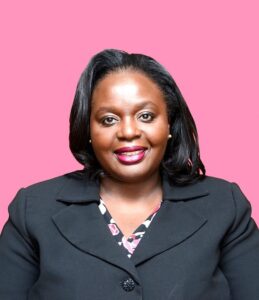 In just under a month, Kenya will be on the ballot for one of the five vacant slots reserved for non-permanent members of the United Nations Security Council. Kenya's bid follows a resounding endorsement by the African Union in August 2019; a reaffirmation of the trust the Union has in Kenya's leadership to pursue the continent's interests in the Council.
Kenya is renowned for many things: it is the archeological cradle of mankind; its galaxy of middle and long distance runners have dominated the world athletics scene for decades; and, its tourist attractions, that includes the great annual wildebeest migration, the Great Rift Valley, the Maasaii Mara, the expansive beaches and mountainous landscape, are, probably, unrivalled. In addition to these and many others is that the country stands out as a global thought leader and a champion for galvanizing regional and global consensus on matters of international concern.
.
.
..
Read more
---

---

[/one_full]
How to protect yourself against COVID-19